FOR PHARMA
End-to-end digital ecosystem that maintains care continuity among doctors and patients
Through our Pharma partnerships, 1500+ doctors across the country prescribe Zyla as their trusted partner for care management in between clinic visits to their chronic patients. We enable a tech-first ecosystem for patient care, that enables real-time escalations to treating doctors and deep analytics on patient progress to ensure better therapy outcomes as well as 2x increase in drug adherence.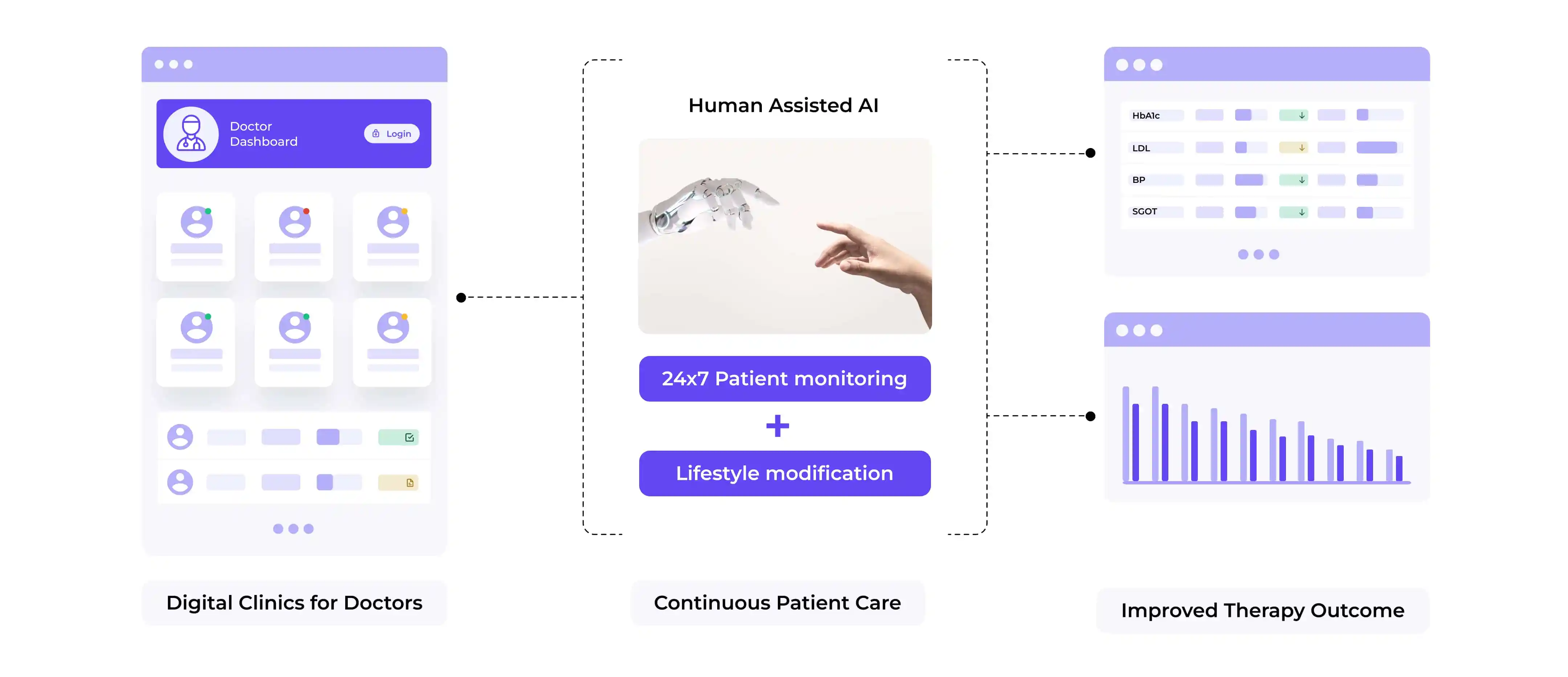 Problem
Lower drug adoption and adherence for an advanced diabetes therapy, impacting overall therapy outcomes.
Solution
Zyla launched digital clinics for 1500+ clinics across the country.
Holistic care journey for patients including personalised lifestyle modification, 24x7 monitoring on Zyla app and escalations to treating doctors.
Personal dashboard for doctors to track patient progress and stay in touch with their patients.
Advanced analytics on therapy outcomes, drug adoption/adherence with Pharma client and Doctors.
Impact
Zyla onboarded 10,000+ patients within a year of launch, proven HbA1c reduction from 8.4% to 7.5%.
Led to a 100% increase in Days of Therapy (DOT), significantly reducing onset of future complications.
Improved brand recall significantly, increasing adoption rate for the therapy by more than 60%.
It's undoubtedly the best quality team and technology we have come across.
Sanjeev Mehra
Head of Patient Centricity, AstraZeneca