FOR CORPORATES
One-stop employee wellness solution coupled with proactive care journeys
We offer risk-assessment based health and wellness interventions for our partners to help them enable a health-focused workplace, improve health outcomes that reduce insurance claims as well as insurance premiums.
Problem
Diverse range of employees: from T1/T2/T3 cities, across income groups and backgrounds
Prior experience of low utilisation of services: Single digit utilisation of services in the past.
No data on what employees need: Have little to no data on employees health & wellness requirements
Solution
Data driven care journeys: Post-diagnostic care journeys were initiated based on risk outcomes delivered within 6 months
Omnichannel communication: Zyla's integrated tech supported all possible channels of communication delivery (emails/WA/SMS)
Marketing & awareness: Specific user journey created for the corporate and delivered with the support of HR team (Flyers /pamphlets/webinars etc)
Impact
75%+ utilisation rate for diagnostics within 4 weeks
NPS of +70
~0.3% of escalations received in 3 months
Engagement activity calendar for next 1 year, based on key health issues
Key outcomes achieved for high risk cohort - Improvement in HbA1c, cholesterol, weight, smoking cessation, chief complaints
Defsys partnered with the Zyla team to enable health management for all our employees across locations pan India. Thank you Zyla team for seamless services onsite as well as the for offsite support that you have provided. It was wonderful partnering with you. Thank you so much.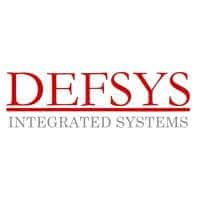 Shiva Ganju
Group CHRO, Defsys
Get in touch to plan personalised wellness for your team